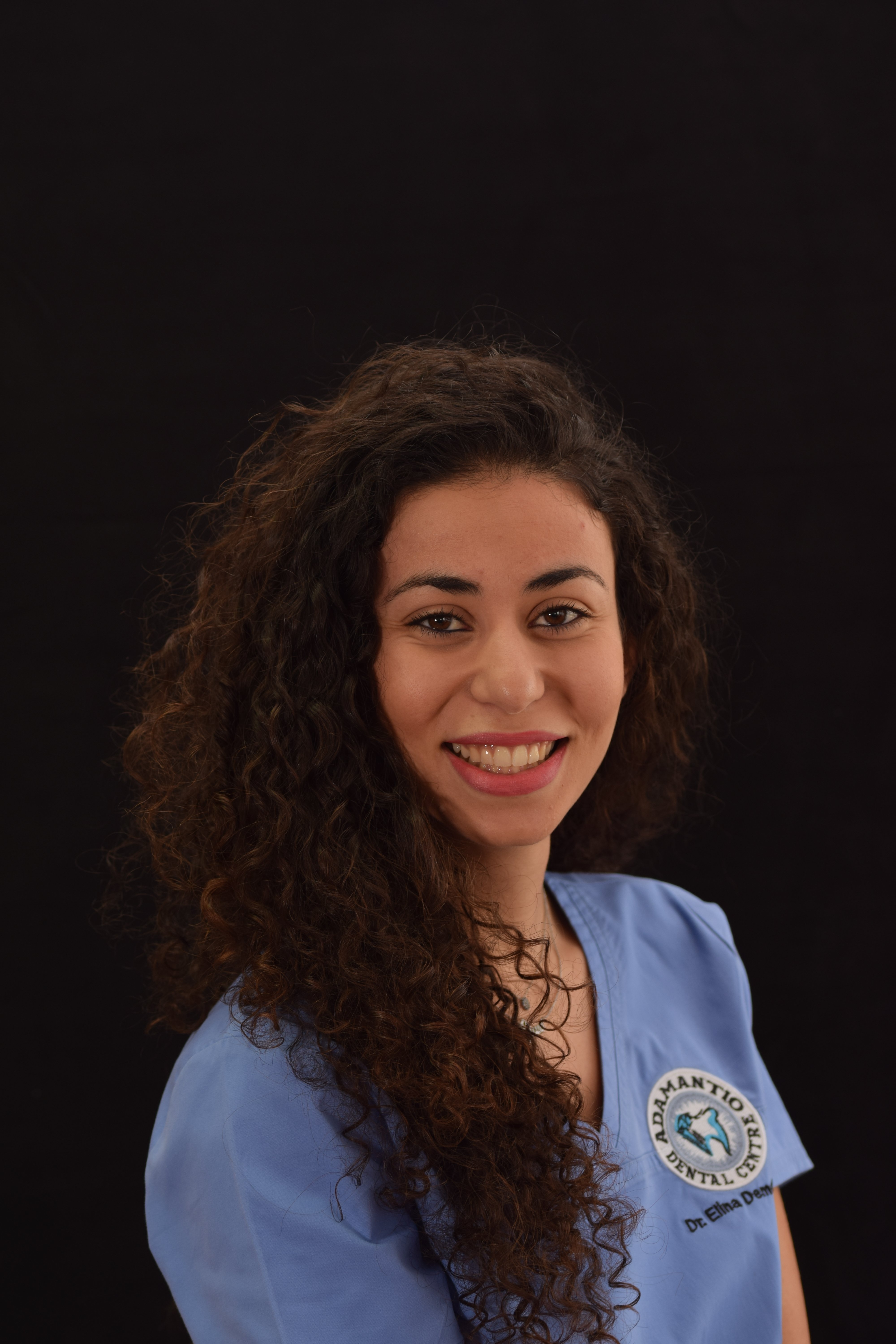 Dr. Elina Demetriou
---
Dental Surgeon
About
Dr Elina Demetriou was born in Nicosia in 1989. She graduated from Palouriotissa Lyceum with honors. She studied Dentistry at the Charles University of Prague, First Faculty of Medicine, in Prague, Czech Republic.
She speaks fluently English and French and has basic knowledge of Czech.
During her studies she attended many extra courses and conferences. Most noteworthy, the dental studio and implantology in Luxembourg, the dental studio the art of dentistry in South Africa, a specialised centre in Cad-cam and the CHU Brugmann hospital, dentistry and radiology department, in Brussels, Belgium. In July 2014 she attended a theoretical and practical course in Aesthetic dentistry and implantology at UCL Eastman institute of dentistry, in London.  She took a course held by UCL Eastman institute in Inlays and Onlays ceramics in Athens, Greece. She started a Master Certificated in Implantology and Perioral Aesthetics with Autologous Growth Factors and Stem cells, in association with WAGro FSCD organisation and the University of Bari Aldo Moro, Medical School, Bari, Italy.
She is a member of the Cyprus Dental Association, the Dental Association of Nicosia-Kerynia and a member of Belgium Dental Association.
Dr Demetriou is continuously trained and attends courses and conferences. She has a special clinical interest in prosthodontics, aesthetics dentistry and in the use of CAD CAM technology, a digital system for manufacture of direct ceramic restorations.
After the completion of her studies, in 2012 she returned to Cyprus and started working at Adamantio Dental Centre.