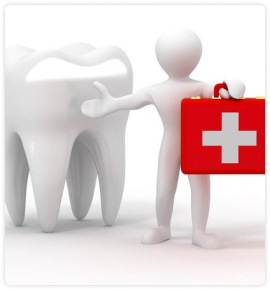 Just like any medical emergency, dental emergencies can occur at any time. If you have any dental emergency, it is very important to call your doctor to assist you with the steps you should follow. 
What is a general dental emergency? 
A dental emergency is any type of dental issue that requires immediate treatment.
Though this is a broad definition, there are some specifics such as:
Pain or swelling

Cracked, chipped, or broken teeth

Knocked out tooth

Dental infection

Dental restorations that have become loose or fallen out
Cases that are extremely painful are considered to be dental emergencies, as we don't want our patients to experience any discomfort or ache longer than they need to.

Adamantio Dental Centre provides an on-call service doctors during weekends and bank holidays. For any emergency don't hesitate to contact our on-call dentist on 99 83 93 24  from 9 a.m. to 7 p.m.