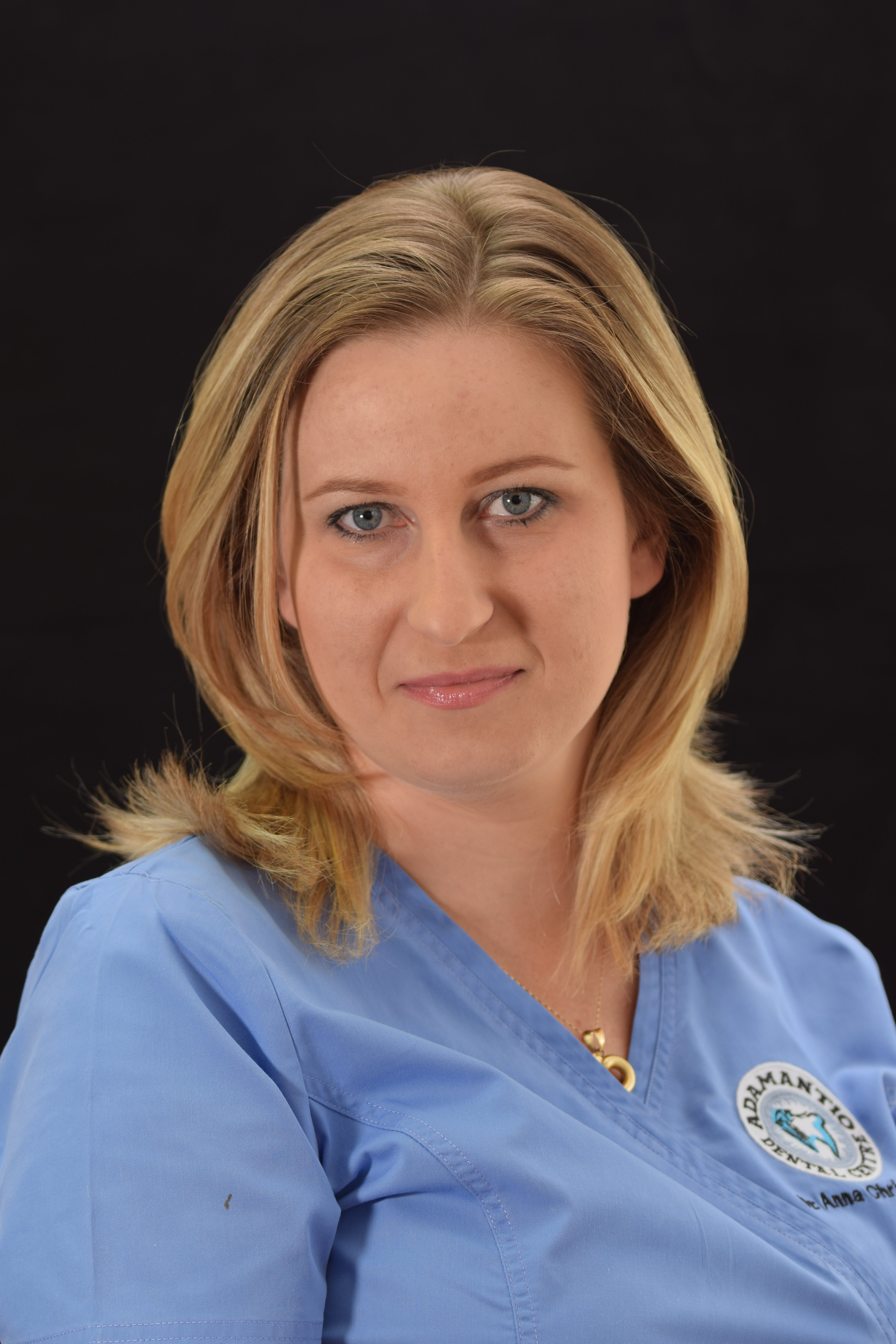 Dr. Anna-Elena Christofi
---
Dental Surgeon
About
Anna-Elena Christofi was born in Poland. In 1991, she graduated from the 2nd General Lyceum, called Bronislaw Taraszkiewicz, and was awarded with a scholarship for the State Medical University of Belarus (BSMU).
From 2004 to 2007 she completed her postgraduate practice in "Public Complex of Health Care – Hospital" with the name J.Sniadecki in Bialystok. From 2007 to 2010 she worked in the Prosthetic Dentistry Clinic "Aldent" in Poland as a dental surgeon.
She has participated in many theoretical and practical seminars. She is a member of the Cyprus Dental Association. In 2010 she moved to Adamantio Dental Center where she works until today.